The beginning of a great story
The story begins in the cradle of French watchmaking, in Charquemont, a village located in the heart of the Jura mountains. Michel Herbelin's parents intended him to take over their business, but he only dreamed of precision mechanics. Defying his parents' authority, the young Michel Herbelin preferred to go into the world of watchmaking.
After a few years spent in a local watch factory, whose product quality was not up to his standards, and with the ambition of restoring its letters of nobility to traditional French watchmaking. He then boldly embarks on a new adventure… his adventure.
It was on the top floor of his parents' house in Charquemont that Michel HERBELIN opened his own workshop and created his first watches at the age of 26.
A recognized know-how, made in France
In 1947, Michel Herbelin did not name his first watch "IMPEC" by chance. He wanted to clearly display his dream and ambition: to create elegant watches that work perfectly, that is to say "impeccable" watches stamped Made in France. It relies on French and Swiss suppliers, located near Charquemont, to offer its customers watches of impeccable quality.
In 1965, after the success of his collections, he decided to create the brand. IMPEC thus becomes Michel HERBELIN
Dressing the time with passion has been Michel's job for over
40 years old.
It is quite natural that he transmits his passion for watchmaking to his two
sons, Jean-Claude and Pierre-Michel, who join him in his journey. À
At that time, quartz appeared. If some see it as a sign
the decline of the French watchmaking industry, for Michel Herbelin and his sons, it is on the contrary a great opportunity to free
the creativity of designers and meet the challenges of future generations.
The transmission of know-how is an essential value at HERBELIN. Today, two grandchildren of the founder contribute to their
to the success of the family business. Their creativity and expertise give new impetus to the brand.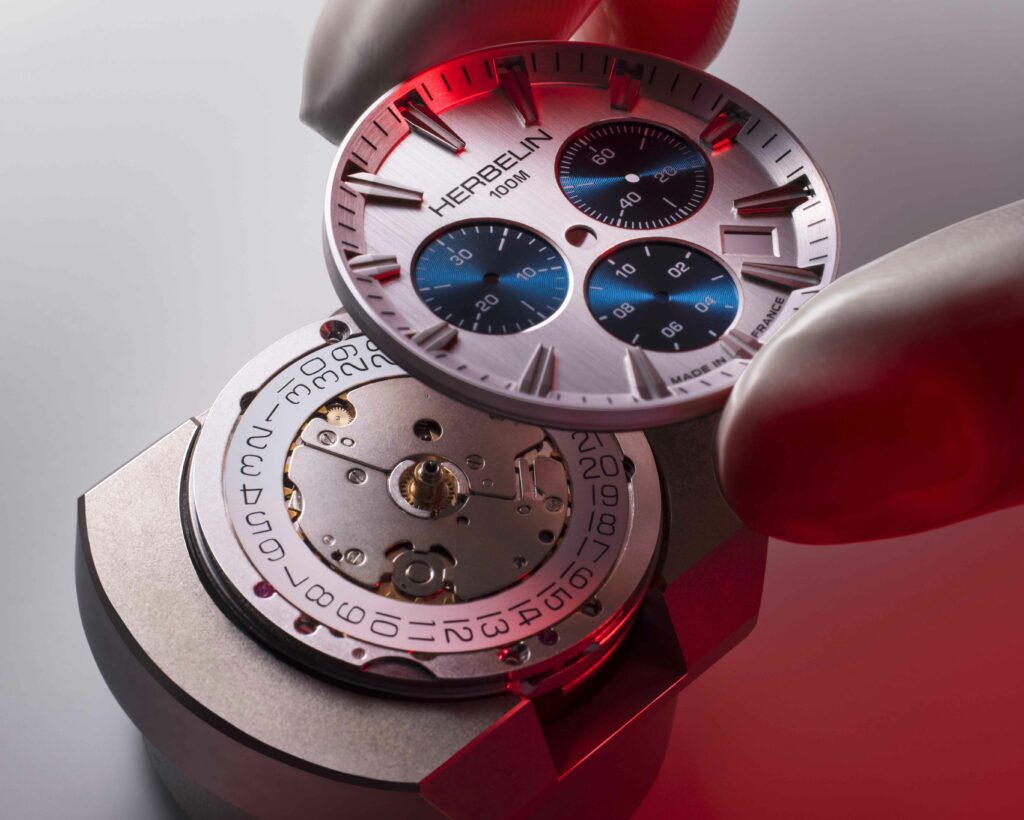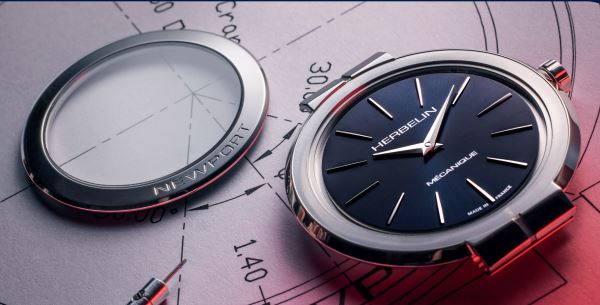 In perpetual motion since 1947
The company has managed to survive for over 70 years while remaining true to its original values.
All watches are designed, assembled by hand and
controlled in the brand's workshops in France, with
the same philosophy: to create timepieces designed
to last in the respect of the artisanal know-how, while
adding French elegance.
Since 1947, HERBELIN has been able to adapt to changes and
trends, while respecting its DNA.
Celebrating 75 years of heritage and passion, the brand highlights a new identity. It carries with it the ambition to make French elegance, refinement and watchmaking know-how shine more than ever. Herbelin is, since 2020, managed by Maxime and Mathieu Herbelin, grandsons of the founder and by two core members of the family, Cédric Gomez-Montiel and Benjamin Theurillat.
Faithful to the tradition and innovation that have made the history of the House, they are now opening a new chapter for the future to make this great name in French watchmaking shine more brightly than ever.