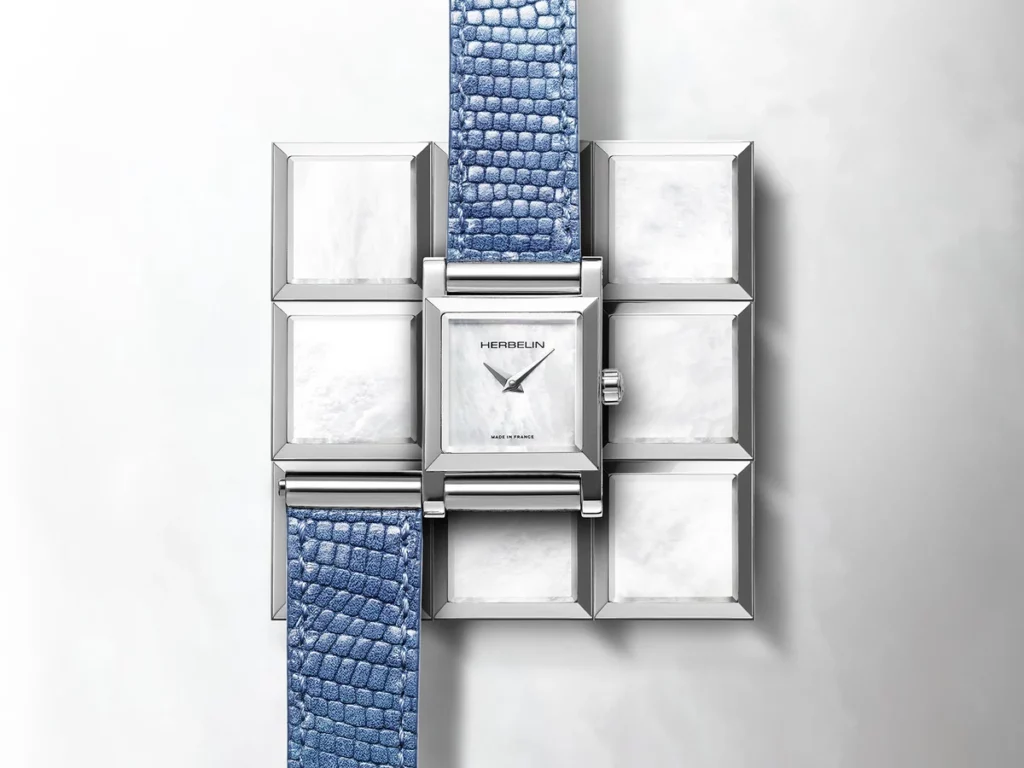 Antarès, the Maison's emblematic line, is now reinterpreted in a new edition in celebration of angles. The watch features a faceted case and sapphire crystal that emphasize its slim, square format. The two dagger-shaped hands create a harmonious contrast with the iridescent mother-of-pearl dial, making this refined timepiece a timeless...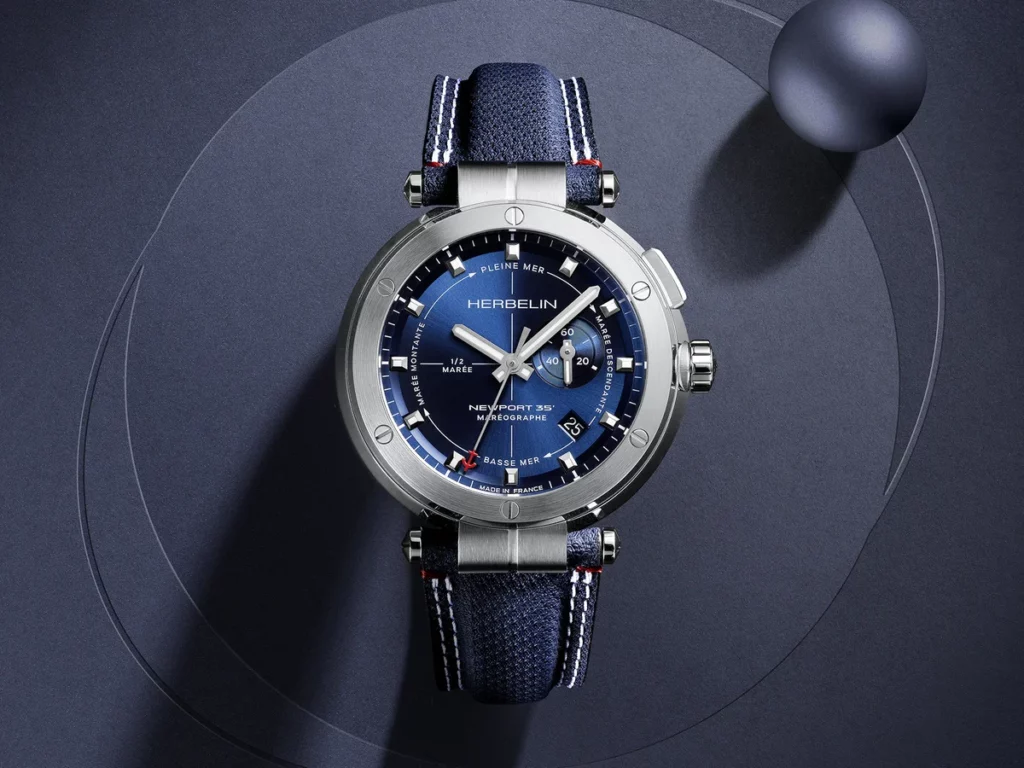 To celebrate the 35th anniversary of the NEWPORT model, Maison Herbelin enriches the range with a new maritime-inspired model: the NEWPORT 35th Maréographe. More than just a watch, this new timepiece also indicates tide levels according to the movements of the moon. ...
Galet – Accessible luxury
Introduced in 2022 by French watchmaker HERBELIN, Galet, meaning pebble in French, owes its name to its source of inspiration. Initially available as a self-winding timepiece, the collection now welcomes a new model, the first of a line powered by a quartz movement. Setting itself apart with its reduced size...
Cap Camarat Square – To the beat of a…
The Cap Camarat collection, launched in 2018 by French watchmaker HERBELIN, gets its name from a cape located in the south of the Saint-Tropez peninsula. Injecting the brand's watchmaking heritage into contemporary style, it has been constantly enriched over the years and in 2022 a watch with a square case...
Art deco 1925's – Endlessly Modern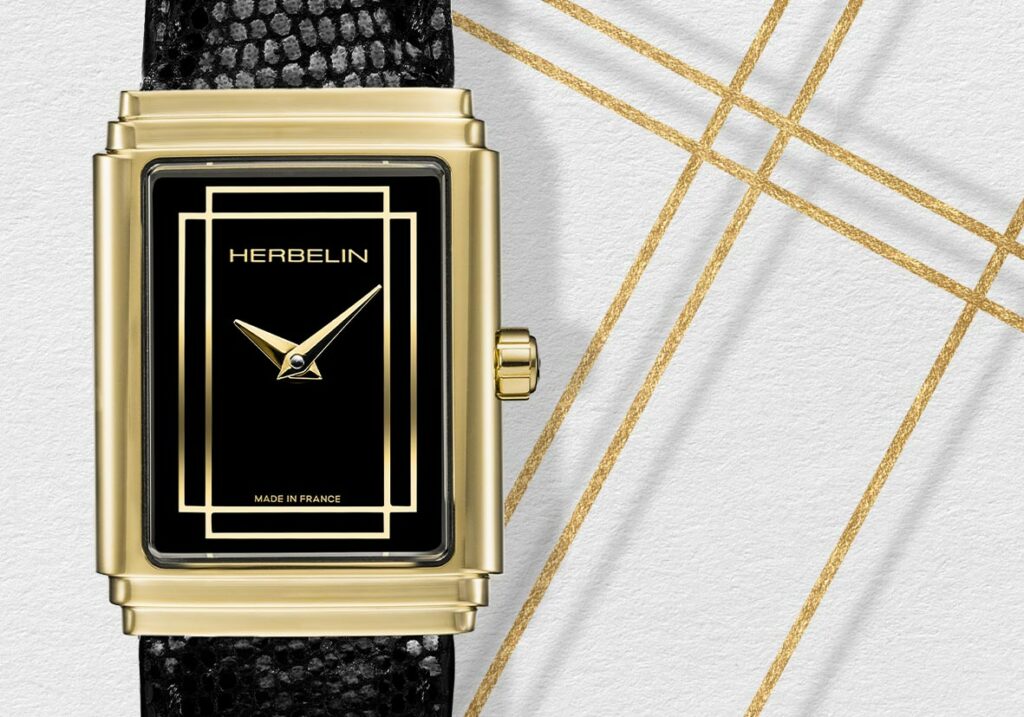 Inspired by early designs by French watchmaker HERBELIN, the Art Deco collection was created in the late 1970s. Today it welcomes a new line, Art Déco 1925's, with an initial model exclusively designed for women. In an influx of French elegance, its stylishly structured look is a fine tribute to...
Equinoxe – Time to shape up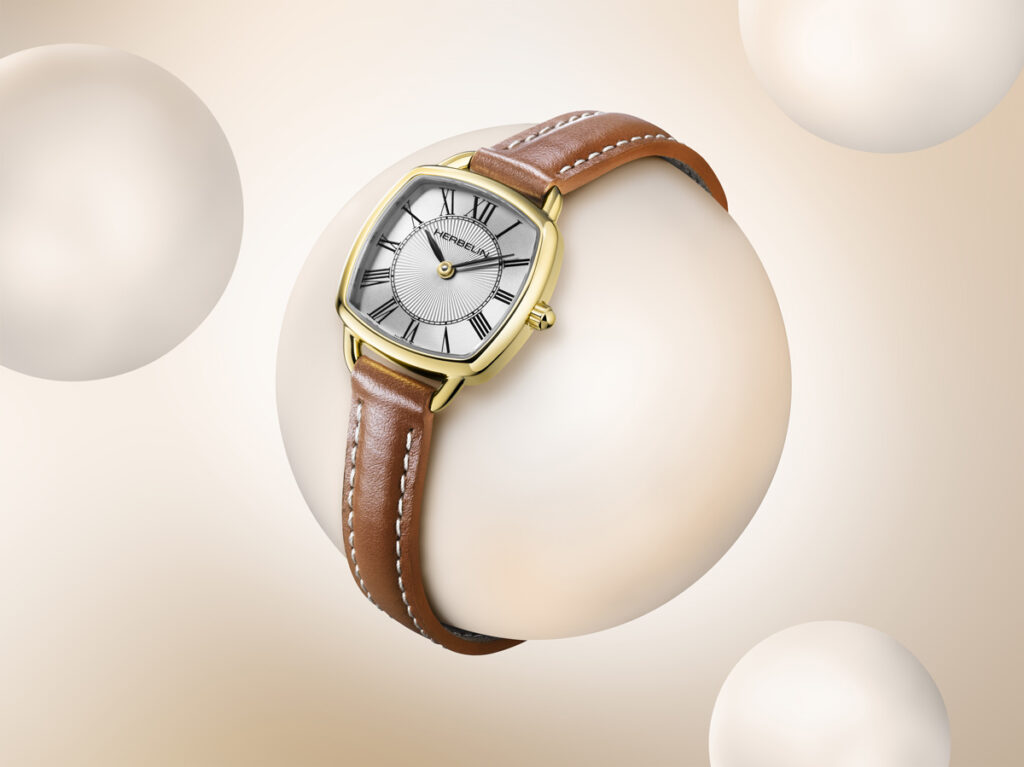 Signed by the French watchmaker HERBELIN, Equinoxe arrives decked out in a new silhouette, adding a new dimension the eponymous collection. Solar in tone golden, the case structures time in a square format. The right equation to accessorize an everyday look with elegance....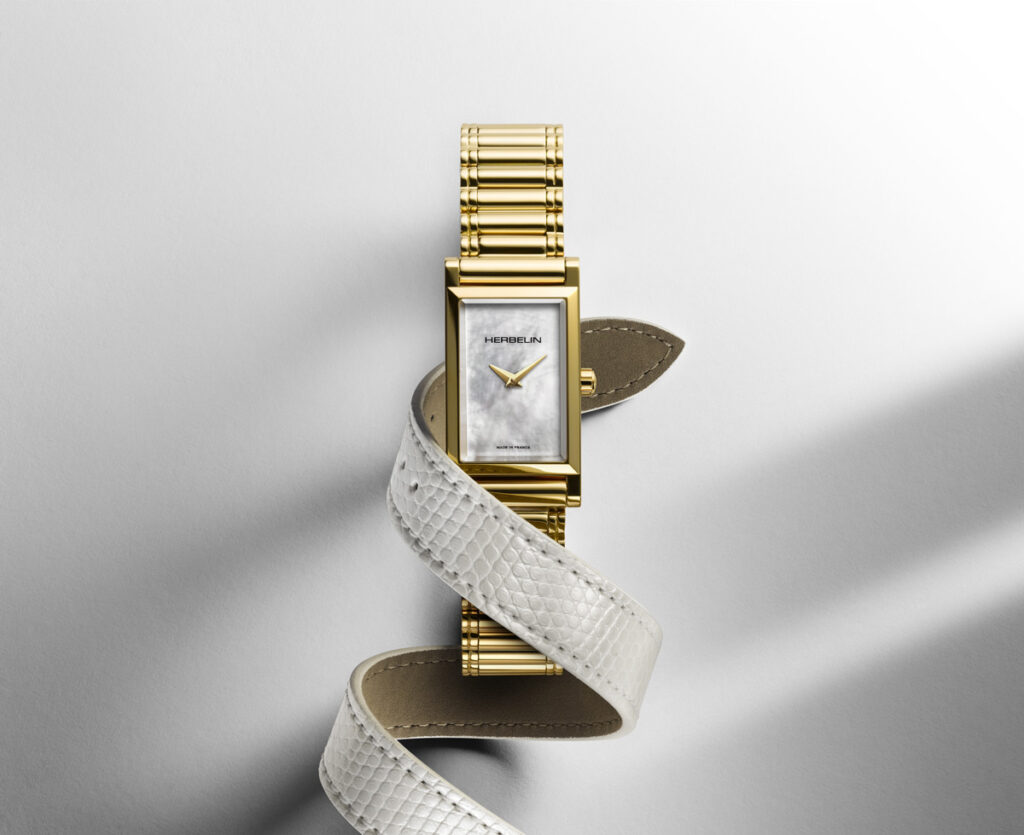 A traditional watchmaking piece reinterpreted in 2021 in a contemporary key, Antarès combines elegance with modernity through its sleek architecture. This emblematic timepiece from French watchmaker HERBELIN is now unveiled in a brand-new version. Crafted from stainless steel with a yellow gold PVD coating, it presents a dial, also new,...
Newport Chronograph Automatic – Built for action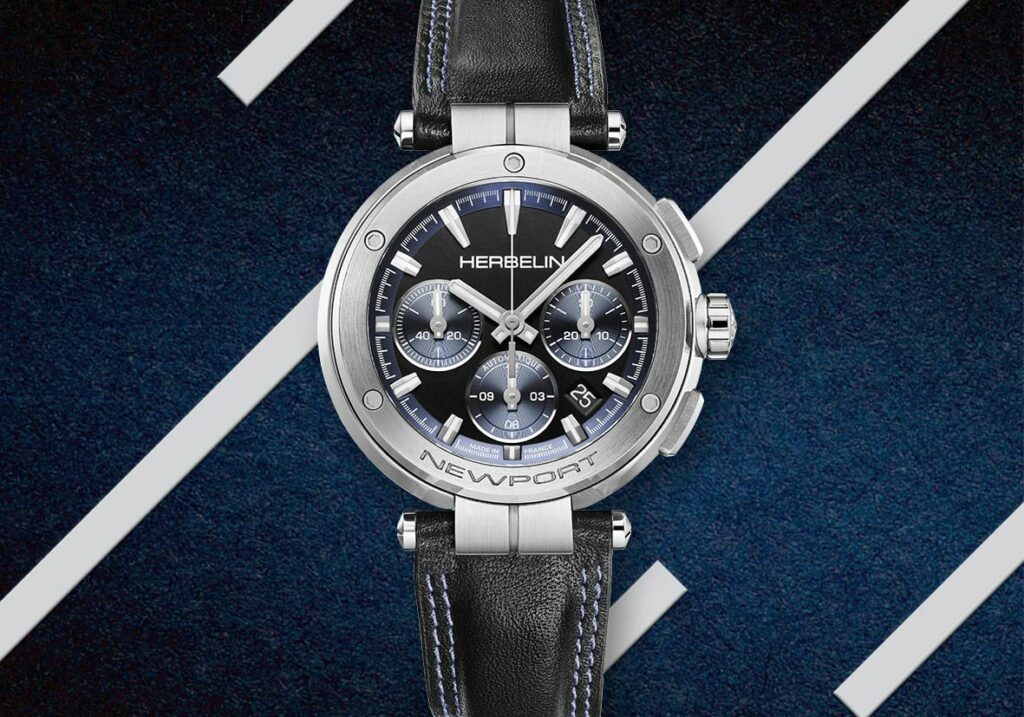 French watchmaker HERBELIN celebrated the 30th anniversary of its iconic Newport collection of 1988 by completely redesigning its automatic chronograph. With an elegant new look inspired by the futuristic architecture of stealth ships, it began life as a limited edition. It now joins the collection sporting a new dress code....
Cap camarat Lady – Sporty, chic, feminine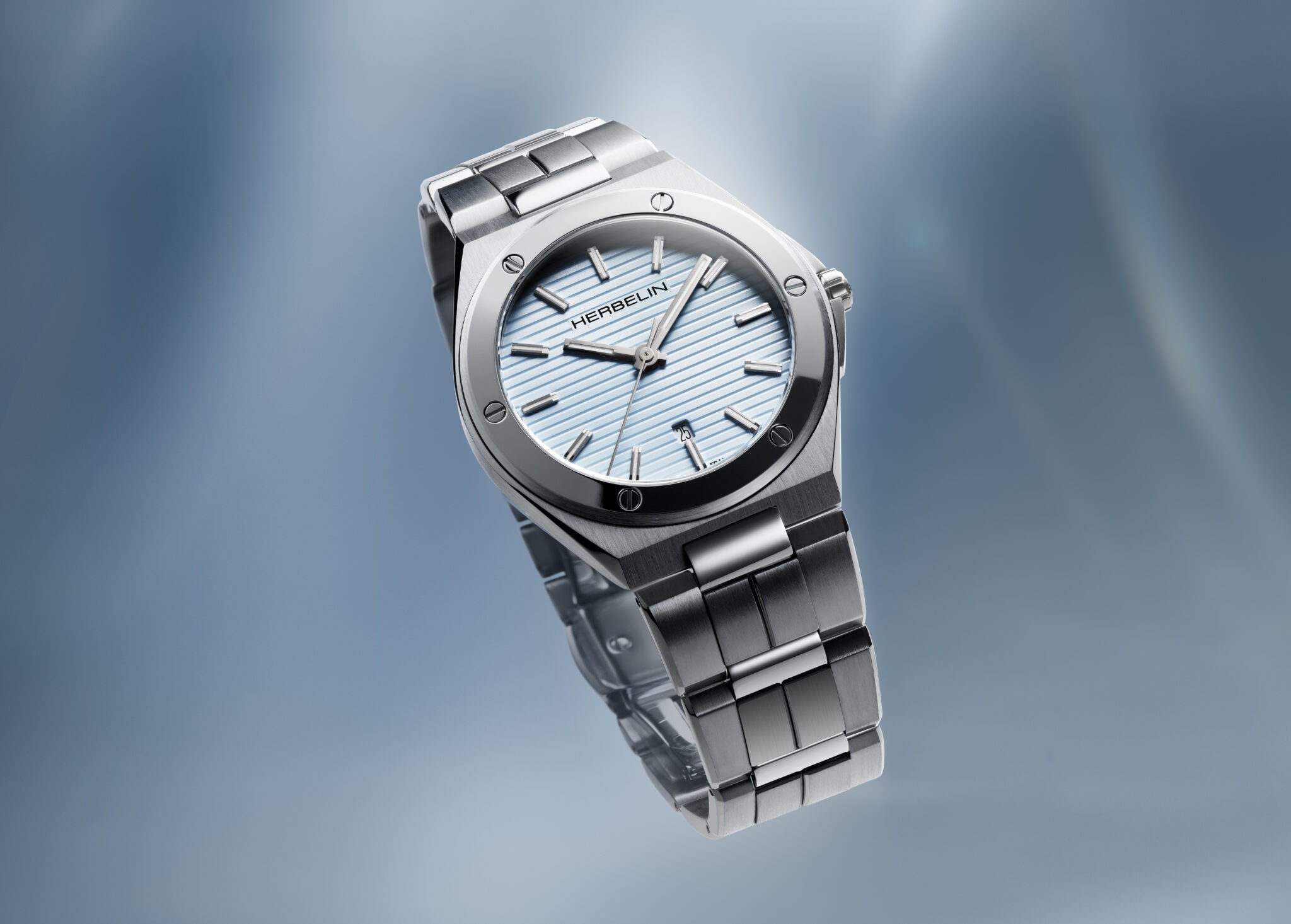 Redesigned in a feminine vein by French watchmaker HERBELIN, the Cap Camarat Lady proudly presents its new silhouette. Still marked by a neo-vintage 70s touch, it closely hugs the curves of the wrist. Sporty at times, chic in everyday life, feminine in all circumstances, this watch charms with its versatility...